Ingredients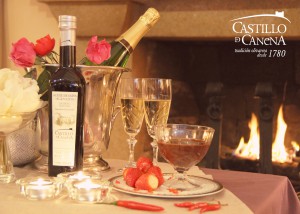 12 Strawberries approx
½ bar of fondant black chocolate
Fresh chile
Castillo de Canena Family Reserve Arbequino EVOO
Semi-skimmed milk
Preparation
Wash strawberries very well.
In a bowl, chop  the chocolate in small pieces. Heat a glass of milk until it is boiling, and start adding to the chocolate, stirring to melt. Add a drizzle of extra virgin olive oil Castillo de Canena Family Reserve Arbequino and if you want to give a spicier taste, add a touch of red chilli very finely chopped.
Serve the strawberries with hot sauce.