As you know, we have a collaboration agreement with the winery Abadía Retuerta where weare developing a socially responsible project, based on measures of respect for the environment.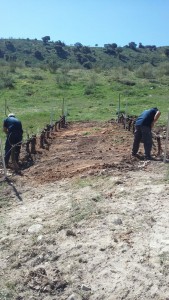 As a first step, a few days ago we planted on the Abadía Retuerta vineyard, some of our century-old olive trees of the picual variety, dating from the mid-s. XIX of our well known "Pago La Condesa".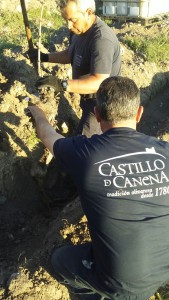 In the same way, we have planted in our farm a series of vines that the winery has donated us from its most emblematic payments, as well as plants of the pre-phylloxeric vineyard of the nineteenth century.