Today we want to share with you a program that the Spanish Public TV "Al Punto" has recorded in our land!
In this video our General Manager, Francisco Vañó, shows our olive groves and explains the care that the olive trees need, while our Commercial Manager, Rosa Vañó, talks about the features and benefits of the extra virgin olive oil.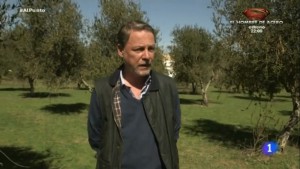 On our YouTube channel you can watch the full video!
June 2015