Today we celebrate the World Environment Day in a very special way! With a just born foal in our field! 🙂 Welcome to the family!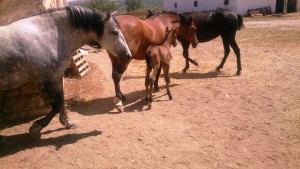 As you know, in Castillo de Canena we are very committed to the environment. A good proof of that is that we are one of the few Spainish companies with the EPD Certification. EPD is a certified environmental declaration based on the international ISO 14025
Furthermore, since our most recent Carbon Footprint Certification, we have cut back our greenhouse gas emissions by nearly 30%. We can attribute this to, among other factors, the use of compost as natural fertilizer; the use of pruning waste biomass to produce clean electricity; the maximisation of water resources… In short, an ideal environment in which our new foal can live very happy! 🙂  We wish you a Happy Environment Day!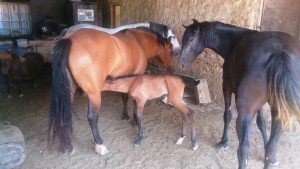 June 2015