INGREDIENTS
10 queen scallops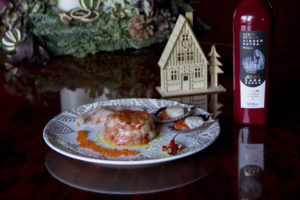 1/2kg fresh shrimps
Flying fish roe (or trout)
Red Chilli
1/2 lime zest
PREPARATION
Chop the scallops and the shrimps in little cubes, this will be our tartare.
Also chop the chilli very thin.
Mix the previous ingredientes with the lime zest.
Present it as tartar and dispose the fish roe on the top.
Finish it with our  First Day of Harvest Picual extra virgin olive oil.