Our commercial team has been awarded with the "GastroActitud Commitment to the Earth" award from the renowned gastronomic portal GastroActitud, led by great professionals of the sector such as José Carlos Capel, Julia Pérez Lozano, Federico Oldenburg and Cristina Soriano. These awards, in their own words "recognize the efforts of those who anonymously or little known, work in favor of good food", so it is a great honor for Castillo de Canena to receive this select recognition!
Eneko Atxa (Azurmendi), who for years has support the work of all producers backed by stories and unique trajectories that make them deserving of such an award, was the sponsor of the awards ceremony.
Here are some pictures of the magical moment!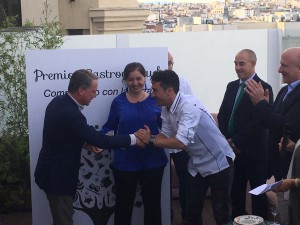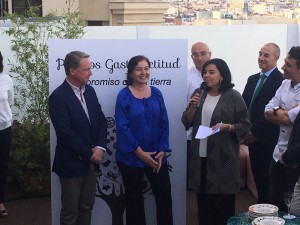 Thank you so much for you support!