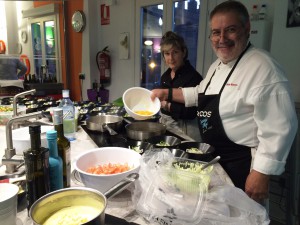 Here some pictures of the wonderful dinner-pairing with extra virgin olive oil Castillo de Canena at La Cucharrena restaurant (Segovia, Spain) by the Michelin starred chef Julio Reoyo.
The dinner-pairing consisted of various dishes with the different premium EVOO that we produce. Chef Julio Reoyo combined the beautiful aromas and tasting notes of our oils perfectly with the rest of ingredients. The cozy restaurant and its gorgeous cuisine was also very remarkable!
Brandade with green olives and shrimps pancake with First Day of Harvest Arbequina Castillo de Canena EVOO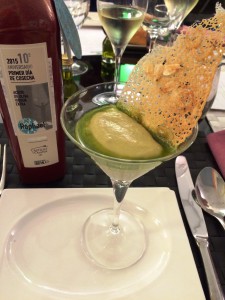 Raw celeriac salad, green asparagus and herb emulsion with tender almonds and caviar Early Royal Castillo de Canena EVOO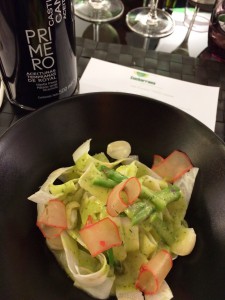 Pil-pil of seasonal vegetables with trufflede boiled egg and smoked oil Oak Smoked Arbequino Castillo de Canena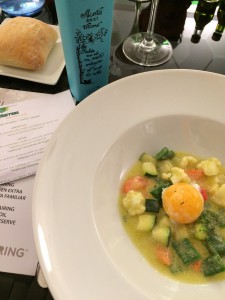 Hake with tomato and basil caviar Early Royal Castillo de Canena EVOO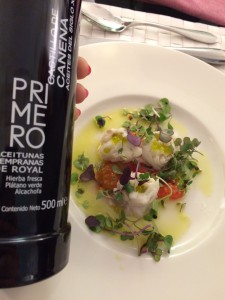 Beef carpaccio with flakes of Family Reserve Picual Castillo de Canena EVOO and creamy cheese Aldeonte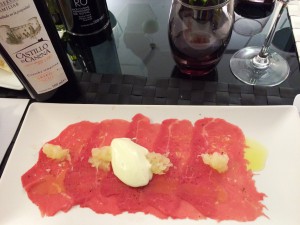 Family Reserve Picual EVOO coulant with black chocolate and ice cream spices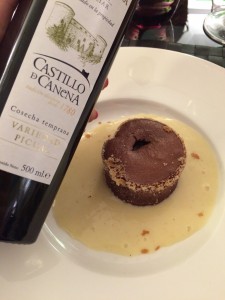 All dishes were accompanied by a second pairing, the wine's one, which was also excelent!
And … we ended up with the renowned cocktails of the barman Luis Pita (Bar La Cava) who uses our oils Arbequina&Co in his creations!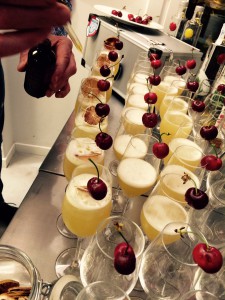 May 2016