As you know, the US president, Barack Obama, has announced an ambitious plan to combat climate change that aims to reduce by 2030 32% carbon emissions from power plants, compared to 2005 levels!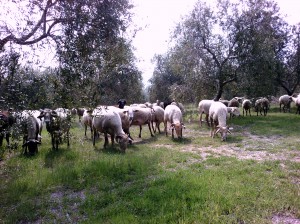 From Castillo de Canena we want to show our joy for this good news! Any positive news for the environment is also good for the planet and of course for us. And since the best teaching is leading by example, we want to remember you how Castillo de Canena also contributes for a greener planet that is closely related to obtain our EVOO (extra virgin olive oil) of the highest quality:
Since our last  Carbon Footprint Certification, we have reduced our emissions of greenhouse gases by almost 30% thanks mainly to the use of compost as a natural fertilizer, the use of prunings as biomass used in clean generation electricity or optimizing the use of water resources with the consequent energy savings.
Since 2011, when the audit company Det Norske Veritas (DNV) certified our emissions of carbon dioxide, Castillo de Canena Canena is able to control their own carbon footprint promising to decrease year after year.
Another example of our commitment to the environment is the EPD certification, certified environmental statement prepared in accordance with international standard ISO 14025, an international program established and extensive experience in environmental communication products, including those of food sector.
August 2015