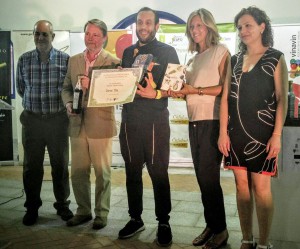 The two vinaigrettes made by 2 superb chefs with Castillo de Canena extra virgin olive oil were winners in the 2nd Exhibition of "The Perfect Vinaigrett"!
It's an event where chefs from all Andalusian provinces prepare different dishes and tapas with a vinaigrette (made with premium AOVE & DO Montilla-Moriles vinegars).
Thanks to their fabulous cuisine, the two chefs who cooked with Family Reserve Picual Castillo de Canena EVOO, Daniel Plá and Miriam Cozar were awarded with the most important prizes. The jury valued originality, harmony & presentation:
Daniel Plá,Sojo Fusion Restaurant (Cordoba, Spain) who used Castillo de Canena EVOO proclaimed the award for The Best Presented Vinaigrette, which included the 3 characteristics collected by the jury.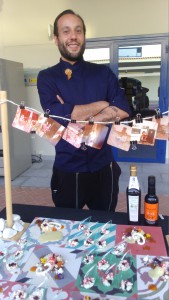 Miriam Cózar, Biodiverxa Restaurant (Cordoba, Spain) who used Castillo de Canena EVOO & Anselmo Juarez, Zeitúm Restaurant (Ubeda, Jaen) shared the "Originality" prize.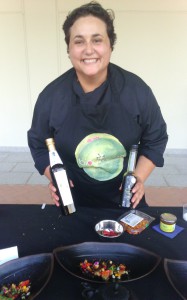 Marcos Castillo, Miscellaneous Tavern (Baeza, Jaén) was awarded with the "Harmony" prize.
Other awards: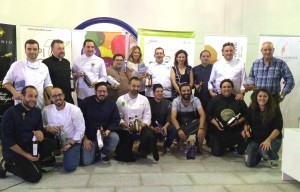 GOLD. Francisco Simón (Restaurante El Álamo – Bailén, Jaén), Juanma Muñoz (Restaurante Mitte – Madrid), Túe García (Restaurante 12 Tapas – Sevilla), Gonzalo Mancera (Restaurante Gastrogón – Córdoba), Jesús Bracero (Hotel Alhambra Palace – Granada) y Antonio José Castro, (Restaurante Antojos – Jaén).
SILVER. Ernest Jurado (Taberna El Abanico – Córdoba), Frank Gómez (Chef del FC Barcelona), Juan Pablo Gámez  (Restaurante Los Sentidos – Linares, Jaén) y Jose María González (Restaurante Blanco Enea – Córdoba).
The aim of this Gastronomic event, is to promote the Andalusian quality food products and at the rich cuisine of the region thanks to its restaurants, some of the highest level of the Mediterranean cuisine.
Congratulations to all participants and especially to the winners!
June 2016