Faithful to our purpose to offer year after year the best quality of our extra virgin olive oils, we have developped a new project that will provide us our own climate forecasts. The project TERRA ACQUA, through METEOGRID program, will provide us the weather forecasts up to 60 days exclusively related to our olive grove.
The program works with an algorithmic model, with more than 40 variables, and provides a short summary of the calculated data.
Thanks to the climate information that we have gathered during the past years, METEOGRID articulates a mathematical model based on more than 40 variables. Finally, the system generates data relating to different climatic elements (temperature, relative humidity, rain forecast, etc.) and shows predictions of 8, 10 and 60 days ahead.
Thus, each year we will improve this model, as we will keep enriching our database. And most importantly, we will make decisions of agronomic management based on increasingly reliable and exclusive data to our olive grove.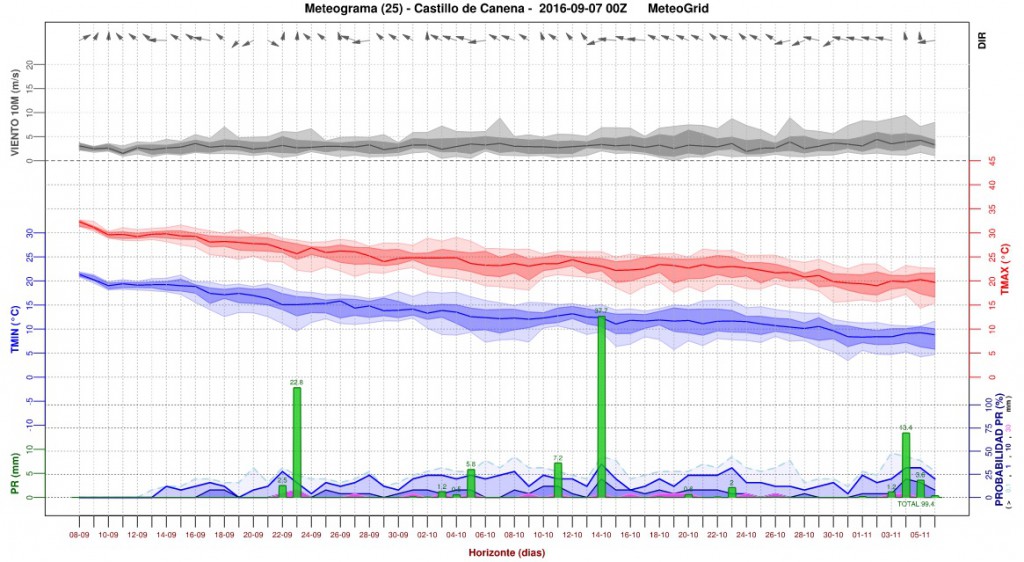 Check all sustainable measures that we carry on in our olive grove!