For this Halloween day we bring you a delicious recipe for ratatouille with our Family Reserve  extra virgin olive oil 🙂
Ingredients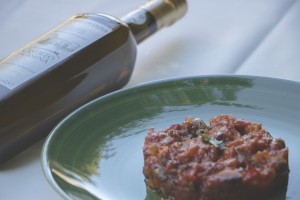 – Crushed tomato
– 1 eggplant
– 1 zucchini
– 1 onion
– 1 red pepper
– 2 green peppers
– 2 cloves of garlic
– Salt
– Ground black pepper
– Oregano
– Family Reserve Picual  EVOO
– Eggs (Optional)
Preparation
Peel the onions, zucchini and garlic. Remove the seeds from the peppers and proceed to cut all the vegetables into small pieces.
Once the vegetables are cut, we crush the tomato. We put a frying pan on medium heat with  our Family Reserve Picual extra virgin olive oil . When it is hot, add the onion in pieces, and when it starts to be soft, add the zucchini, peppers and garlic.
We lower the heat and let it cook slowly for a few minutes. Add the grated tomato and 1 pinch of sugar to the pan.
We leave it about 20 more minutes until the vegetables are tender or with the desired point. We taste and rectify salt if necessary.
Remove the ratatouille from the pan and serve.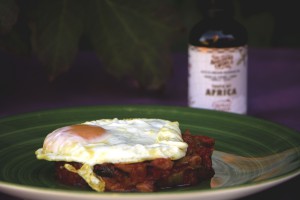 A second appetizing presentation can be adding a fried egg and finishing it with Arbequina & World, our latest project where we have infused our arbequina extra virgin olive oil with selected spices.