Our extra virgin olive oil Biodynamic earned the Sol d'Oro as "World Best Ecological EVOO" in the category of ecological oils of Sol de Oro international competition. In first and unique position!
Also, our Early Royal got the Bronze, the third place in monovarietal category!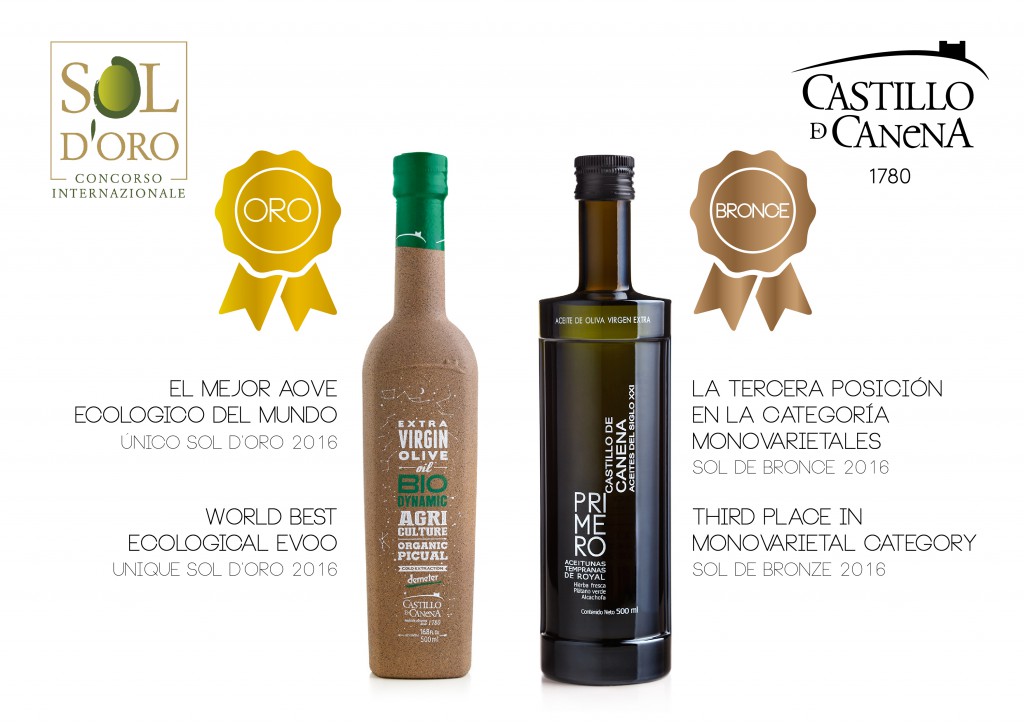 We are very happy with the results in this distinguished and important  awards worldwide!!
Thank you very much for your support!
February 2016