The winery of Sardón de Duero and the prestigious producer of Premium Extra Virgin Olive Oil from Jaén plant centenary olive trees of the picual variety in the historic area "Prado del Aceite" of the estate Abadía Retuerta.
The winery will yield vineyards of Pago Negralada and Pago Valdebellón and plants of the pre-phylloxeric vineyard to be planted in the estate that the group Castillo de Canena owns in Jaén.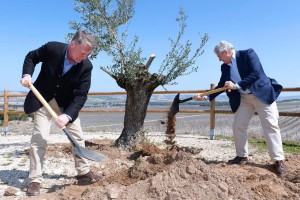 The winery Abadía Retuerta and the Extra Virgin Olive Oils Castillo de Canena have reached a collaboration agreement with a nice socially responsible project, within its plan of measures of respect for the environment .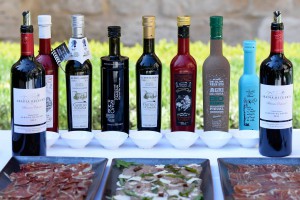 Abadía Retuerta and Castillo de Canena share the same values and interests: elaboration of natural and traditional products, sustainable cultivation, respect for the environment, pursuit of excellence in quality, numerous national and international awards, both of which have declared historic buildings National monuments in 1931.