Our extra virgin olive oils selected by consumers as "Best Speciality" in Gourmets Magazine awards! For the second time the category of "product" is included in these recognized awards. Last year was the Joselito hams and this year our EVOOs !!!
It is a great pride for us.,thanks to consumers, without you it wouldn't have been possible!!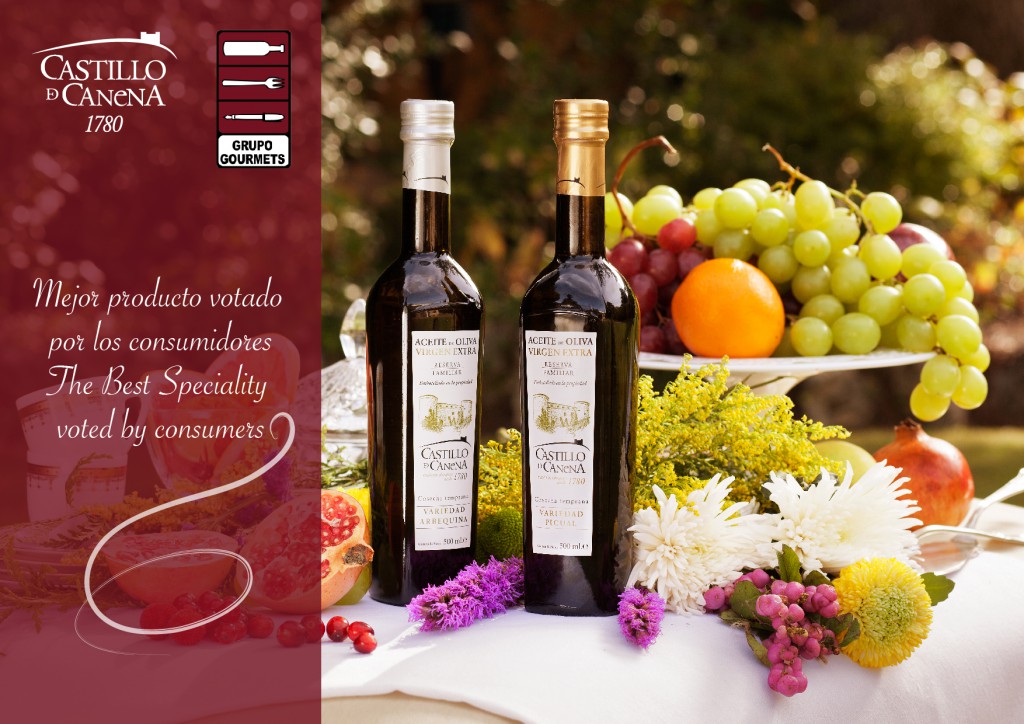 Here all the winners of the 2016 edition:
Best Restaurant- (Ex aequo)
Best chef-  Diego Guerrero (DSTAGE)
Best maître-  Jorge Dávila (Restaurante Álbora)
Mejor sommelier- David Robledo (Santceloni)
Best Speciality Store- Lavinia
Best Hotel- Abadía Retuerta Le Domaine
Best Speciality- Castillo de Canena
Best Means of Communication-  Carlos Herrera (COPE)
Best Gastronomic Book- México de adentro hacia afuera (Enrique Olvera)
Special Recognition- Juan Marí Arzak
Best Agency or Institution-(Ex aequo)
Congratulations to all the winners! With special affection for those who work with us, thank you very much for your support!
February 2016