A few days ago we had a spectacular day with Arbequina&Co and the cheese of Queseria Cultivo at the Conde Duque workshop.
Clara Diez, recommended to attendees a number of Arbequina&Co for each cheese we tried and the truth is we all were very pleasantly surprised with the cheeses and the perfect match with Arbequina&Co.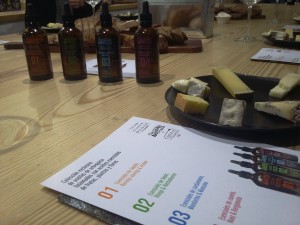 These were the harmonies we experienced during the workshop:
01 Essentials of Thyme, bitter orange and orange blossom tried with brie cheese from Meaux region and cheddar of Cantagrullas by Ruben Valbuena.
02 essentials of  lemon, fennel and mint  with Comte cheese by Marcel Petite and Ogleshield cheese by William Oglethorpe
03 essentials of cardamom, tangerine and apple with Calvario cheese by  Ruben Valbuena of Cantagrullas.
04 essentials of cinnamon, nut and bergamot with Gorwydd  cheese from Gales and  reme Fraiche from Normandy.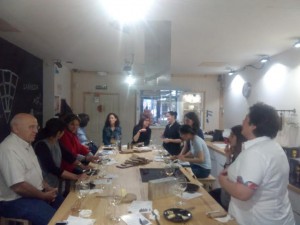 We hope to repeat it one more time!
June 2016