We are delighted with the chef Carolina Tarazaga Soberino, participant of the program of Canal Sur "The tapa is ours" who presented during the contest in the stand of cheeses La Casota Gourmet of Madrid Fusión a delicious dish made with our smoked oil.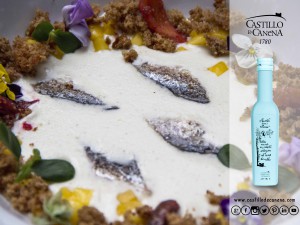 It is a cheese soup with mango, macerated figs, spiced bread and smoked anchovy which is a wonderful experience for the palate.
Many thanks Carolina for trusting us! Congratulations!