It is the first time in history that a Demeter certified Biodynamic Extra Virgin Olive Oil is awarded by the prestigious BIOL
"Excellence in this competition confirms how the ecological and biodynamic agriculture is essential not only from an environmental and ethical perspective but also to improve product quality," said the coordinator Biol, Nino Paparella.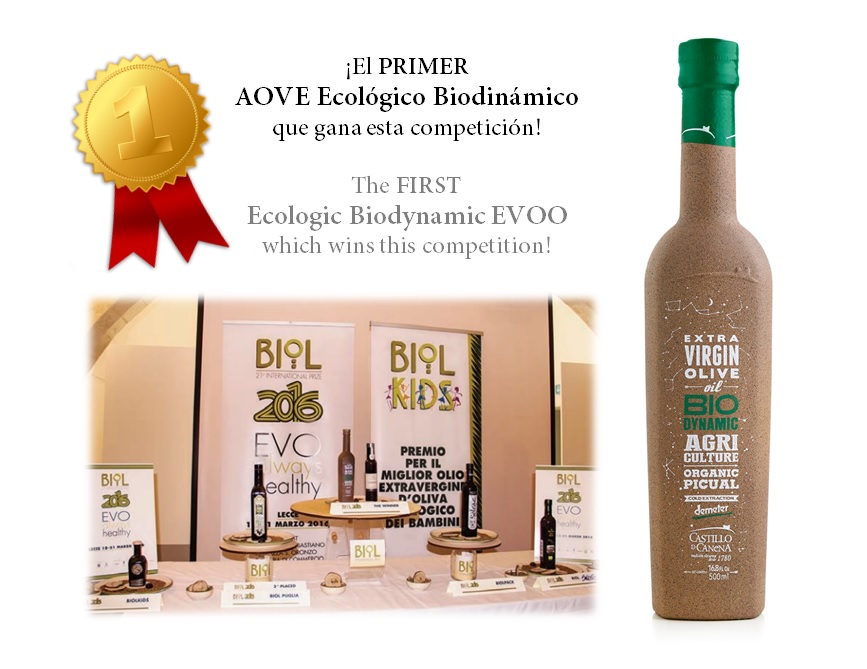 "The draw in first place is due to three factors combined. Cycles anonymous tasting cards valuation of complex parameters and an international jury of 31 experts. A combination that makes this tie an extraordinary case," he concluded.
This award validates the title won last december Biolnovello, where we got EXTRAGOLD. While in Biolnovello it competed only with oils collected early harvest until mid-November, in BIOL it competes with all oils of this crop !!
Thank you for your support!!
Our comercial manager, Rosa Vañó and our general manager, Francisco Vañó, collects the award in Rome! directly from the Italian Minister of Agriculture!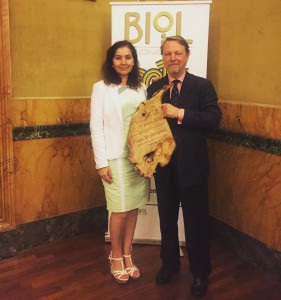 Last awards of our Biodynamic EVOO …
Award's presentation: Video