We were in the Santceloni restaurant, 2 Michelin stars , where once again the chef Oscar Velasco surprised us with his wonderful cuisine.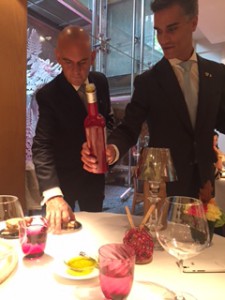 Here you have a picture of how they serve the EVOO we prepared exclusively. Is an extra virgin olive oil , blend of our picual, arbequino and royal … we encourage you to try…it's delicious!
We want to take this opportunity to show you the sculpture they have in the restaurant made by the artist Manolo Valdés …who also designed the label of our First Day of Harvest 2010!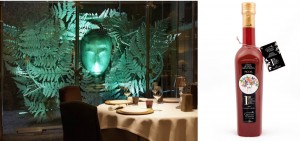 Thank you very much for your support!!
October 2015