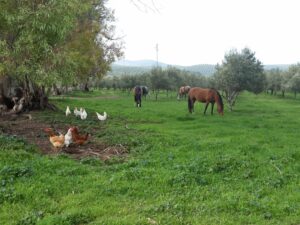 Next May 22nd,the International Biodiversity Day is celebrated. This is a very special date in our Estate since we proclaim the perfect harmony and integration between agricultural activities and the normal flow of Nature.
Our olive grove is a perfect habitat that provides an adequate environment to all the autochthonous living species, plants or animals. Our Estate possess a perfect environment for their needs and where all of them can interact in a friendly way with the surrounding environment and establish a plural and multiple natural balance. With this aim, as you well know, we carry out agricultural practices that respect the environment and not only that, but we also have an animal farm (sheep, chickens, horses …) and numerous projects for the recovery of native fauna and plants.
To highlight some of these projects: we continue to develop our reforestation plan that we already started in 2012 (walnut trees, cypresses, aromatic plants …) , the recovery of wetlands, "bio-islands" and the renowned project for the recovery of birds that we are developing together with SEO Birdlife… to date we have sighted more than 50 different bird species!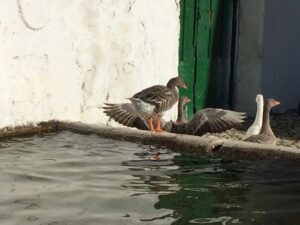 Biodiversity is undoubtedly the most accurate measure of the ecological wealth of a farm.