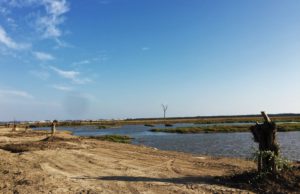 Trebujena, in the province of Cadiz, and the Doñana National Park, have welcomed 100 centenary olive trees from Castillo de Canena that come to enrich its long list of natural heritage.
Olive groves have been cultivated in Trebujena since at least the fifteenth century. Now, after a very intense month of work, Castillo de Canena and Martinete del Guadalquivir have managed to make an old dream to become true. These olive trees give glory to the marshes and vineyards of Cadiz; olives to their thrushes; and thrushes, innkeeper to torcecuellos and alzacolas, and to offer refuge to lizards, rabbits and mochuelos, among others.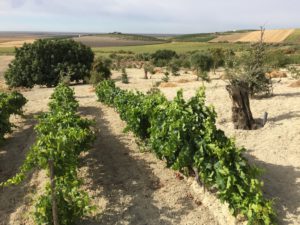 Thirty of these olive trees were planted in the San Carlos Salt Flat, within the Doñana Natural Area, where works are part of a project to diversify and promote biodiversity. Another 30 olive trees were planted in Casa Martinete, a nature lodge that houses more than 300 native trees and shrubs and is becoming a biodiversity refuge. The same amount is already on display in a public park in Trebujena; and the remaining 10 are distributed between the Esteros de Manego & Sol del Guadalquivir Equestrian Center. this last, is a privileged hillock from which you can see the countryside, the marshes, the Guadalquivir and Doñana.
Thanks too to the help of local transport and engineering companies, which have made an enormous effort to transport, plant and settle these hundred centenary olive trees in the territory of Trebujena and Doñana.
Long life for our olive trees, now 100% from Cádiz!!