Ingredients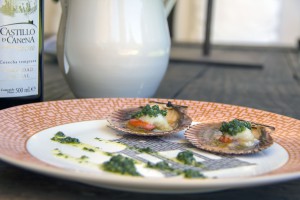 Scallops
Parsley
Garlic
Salt
Castillo de Canena Family Reserve Picual EVOO
Preparation
With the scallops already cleaned and opened, put them in the oven for a few minutes until they brown a little bit. We'll know it's time to take them out when you start smelling fish.
Prepare a dressing with crushed garlic, parsley and Castillo de Canena Family Reserve Picual extra virgin olive oil.
We only have to dress the scallops with the dressing and serve!