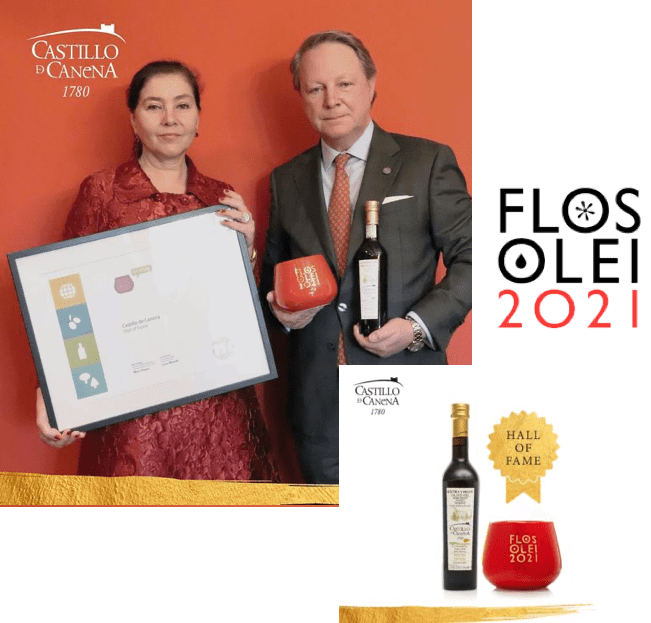 Inducted into the Hall of Fame of the World's Best EVOO Guide
Flos Olei, 100/100 Hall of Fame
Flos Olei is the most recognised guide in the olive growing sector. It features the best international EVOO producers, carefully selected by a group of expert tasters, coordinated by the guide's editor and food critic Marco Oreggia. Each year these experts carry out tastings and choose the best oils, awarding the winners different scores, with 100 being the maximum score. After nine consecutive years leading the guide as the best in the world with our EVOO, with the maximum recognition and leadership in production, Sustainability and Corporate Social Responsibility, in 2019 after our Reserva Familiar Picual achieved 100 out of 100 tasting points, we are now part of the Hall of Fame of this prestigious guide.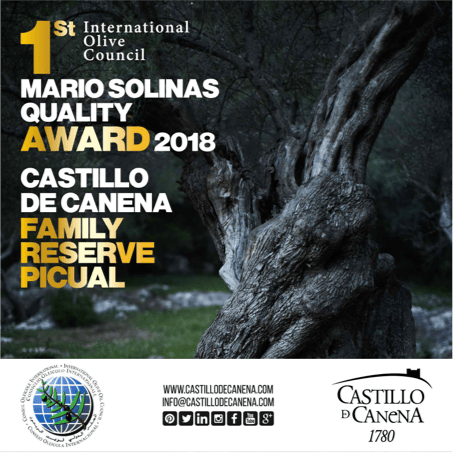 The most important olive award in the world
Mario Solinas
In 2018 Castillo de Canena was awarded the most important official international olive oil prize: the Mario Solinas prize, organised by the International Olive Council. An award for the best quality in EVOO that our Reserva Familiar Picual oil received, coming first in the "Intense Fruity" category out of 189 oils from different countries.
The most prestigious award in the United States
Sofi Award de Oro, Fancy Food Show
Every summer and winter, New York opens the doors of the Fancy Food Show, an event where the world's most special culinary innovations are presented and where the most prestigious food quality awards in the United States are presented: the Sofi Awards. Our Castillo de Canena smoked arbequina with oak smoke is the only oil in the world that has been awarded the Sofi Gold Award.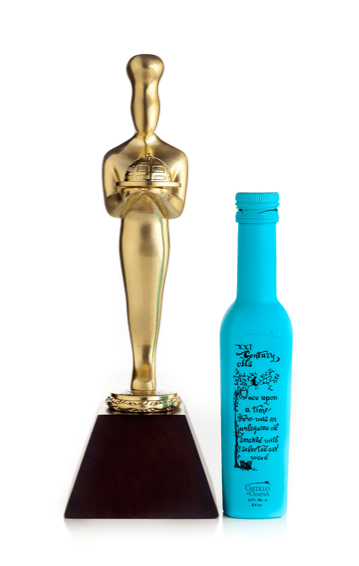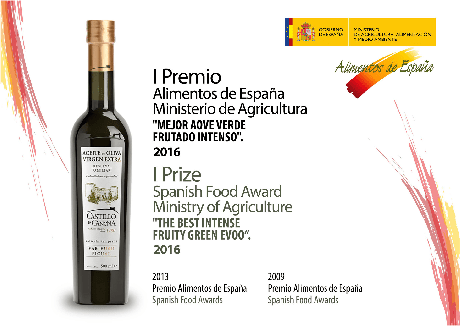 Food from Spain Award
We are privileged to have received the Food from Spain award five times:
Award for the Best Agricultural Production in 2009.
Internationalisation Award 2012.
Award for Best Intense Fruity Oil in 2015.
Food from Spain Award in 2017.
Ecology Award 2018.
Olive Japan Award 2017
Gold Medals
The Olive Japan competition is one of the most prestigious in the world, organised by the renowned EVOO Sommeliers Association, chaired by the respected sommelier Mr. Toshiya Tara. At Castillo de Canena we are very proud of our Primer Día de Cosecha Picual oil, awarded with the Premier Award, the highest recognition of the contest. In previous years we also received the Gold Medal for our Arbequina Family Reserve, Royal Temprano and Biodinamico Picual.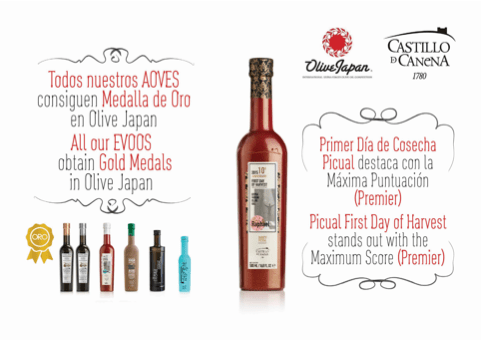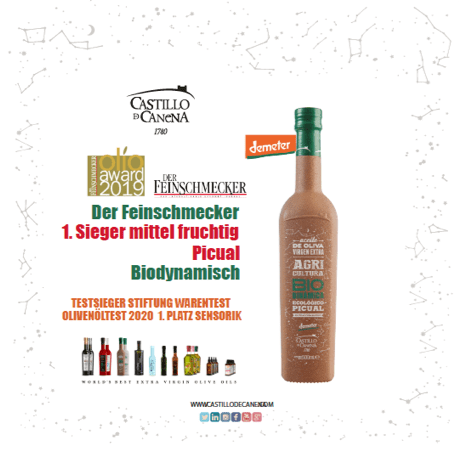 Germany's leading gourmet magazine
Feinschmecker
The number one gourmet magazine in Germany, Feinschmecker, has positioned our Picual Biodynamic EVOO in the number one position in the medium fruity oil category.