Finally we present the new edition (the ninth!) of our extra virgin olive oil First Day of Harvest. This year the label which will dress our EVOO is designed by the gorgeous Roberto Verino!
Just this morning we have presented the ninth edition of First Day of Harvest. This time we have introduced it in the "Green Mile" in Madrid, just in the shop of Roberto Verino.
The presentation, which had a large attendance of media, has been characterized by the special closeness of the designer and his team, as well as the surprise of all attendees when they have discovered the new and stylish label. This new label has been designed and signed by Roberto Verino and also, is special because codes have changed also: white for the First Day of Harvest Arbequino and black for the First Day of Harvest Picual.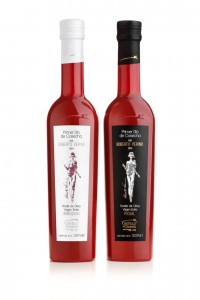 Verino, a great defender of quality Spanish gastronomy and design, explains: "I have included a sketch from this season's collection because I wanted to symbolise the values that unite us—none other than the search for quality, singularity and excellence attained through a job well done, always focusing on enormous respect for the environment and the consumer."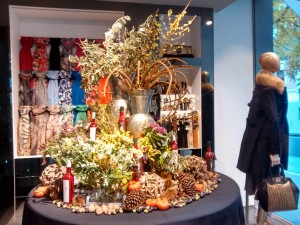 To this Galician designer, "First Day of Harvest represents the first sketch you use to start a collection. You are faced with a blank page, and all the former efforts, feelings and expectations that are coiled up at that moment unfurl into reality."
Moreover, according to Verino's explanations, there are more similarities between the elaboration of his collections and the achievement of each First Day of Harvest. "I have no doubt that what the olive farmers feel after a year of effort, sacrifice, expectation and especially climatic conditions is very similar to what I feel the day I put my signature to my first sketch of the season."
Roberto Verino is one of Spain's most recognised and highly praised designers in the fashion world. With a career of over thirty years, he has won several national and international awards for his elegant and delicate Prêt-à-Porter creations that can be enjoyed on the catwalk and in showrooms in cities all over the world such as Madrid, Barcelona, New York, Paris and Moscow, amongst others.
We encourage you to share with us your impressions when you have seen the new label for first time!! 🙂 🙂 🙂
November 2014